La saga creada por Epic expresamente para Xbox 360 llega a su madurez con la tercera entrega de las aventuras de Marcus Fénix. Parece que por fin los Locust van a recibir el golpe definitivo, aunque para ello tendremos que abrirnos paso a través de inacabables hordas enemigas, que se preparen los reptiles que el Lancer ya se ha puesto a echar humo.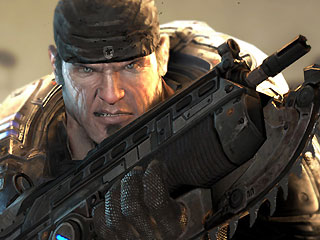 Gears of War es una de las sagas más intensas y emocionantes disponibles para Xbox 360. Por eso precisamente cada anuncio relacionado con las aventuras de Marcus Fénix levanta pasiones y mucha expectación. Más aún si enmarcamos estas novedades en un evento de la importancia del E3 de Los Angeles. De esta manera, Epic no ha querido faltar a su cita con el público, desvelando nuevos detalles tanto de la campaña, como de los modos multijugador que incorporará Gears of War 3.
En el modo campaña, que permite opciones cooperativas para hasta 4 jugadores al mismo tiempo, se ha trabajado para multiplicar la magnitud de las batallas y la amplitud de escenarios en cada una de las localizaciones de Gears of War 3. Y es que el aumento del número de jugadores conlleva también un aumento del número de enemigos en pantalla, y por supuesto una necesidad mayor de permitir que los usuarios se aproximen a cada enfrentamiento con libertad de movimientos. Incluso se permitirá que los jugadores intercambien armas entre ellos en cualquier momento. Aunque esto entra dentro de los nuevos movimientos, donde destacan las nuevas animaciones a la hora de ejecutar a los enemigos y las recargas dinámicas.